Hey guys if you know some people who would like this stuff just forward the to this post. I'm completely broke in regards to Dragon*Con and I still don't have my ticket. ~_~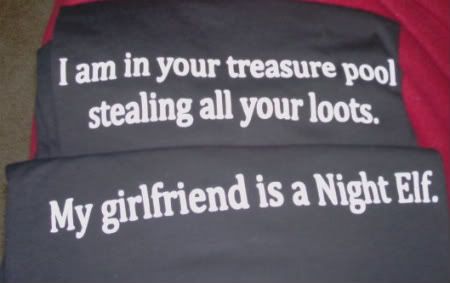 Nightelf Shirt: $20 each
1 M
1 L
1 XL
Treasure Pool Shirt: $20 each
3 M
3 L
3 XL

These shirts have never been worn, an only about 1.5 months since received from the printers. If you want one or more just comment and let me know.

Stickers: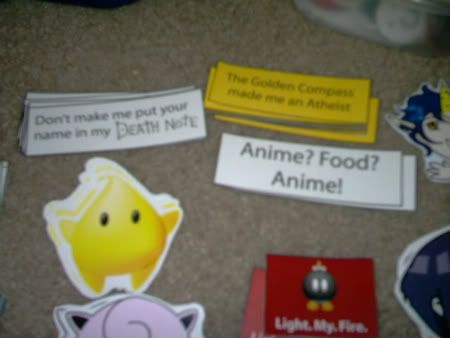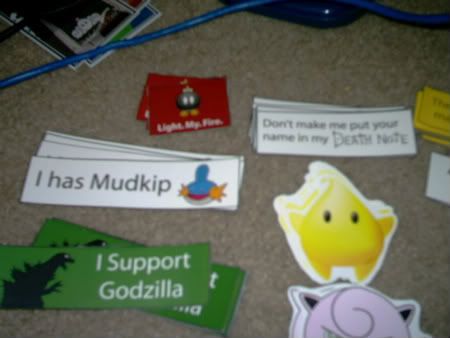 Pretty much which ever ones you want for whatever you want(offer has to cover mailing it though heh), I would suggest buying something else to go with them though.

Pins: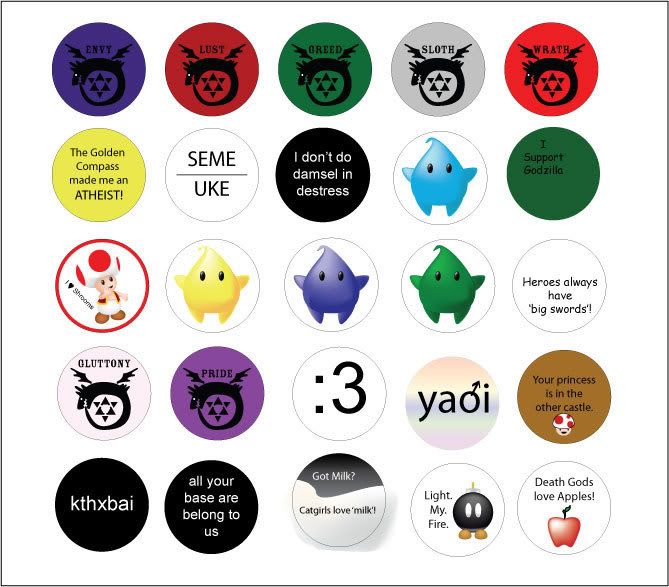 I was unable to get good pictures of the pins, they always came out to blurry or shiny to even see what was on them. (Godzilla and Heros pin incomplete in that picture.) Pins are $1 each, I will try photographing the pins again so you can see the real product.

Bookmarks:
There are bookmarks avaliable of the following pictures.

http://d-chan01.deviantart.com/art/Water-Steed-68292642
http://d-chan01.deviantart.com/art/Red-Queen-of-Hearts-75189890
http://d-chan01.deviantart.com/art/FFXI-Smn-Style-82068715
http://d-chan01.deviantart.com/art/Bookmarks-Maybe-75159428 (No logo on those)


As I said if you are interested leave a comment.